B. T. MEDICAL SUPPLIES
"Supplying equipment with care"
Northeast Texas' largest locally owned Durable Medical Equipment Supplier
You have a right to choose your healthcare equipment provider, please choose us
Sulphur Springs 
201 Linda Drive
Sulphur Springs, Tx 75482
Ph: 903-885-8700
Fax: 903-885-8711
Monday – Friday
9am – 5 pm
Quitman 
502 East Goode Suite 2E
Quitman, TX 75783
Ph: 903-760-3250
Fax: 903-760-3251
Monday – Friday
9am – 5 pm
Paris
3064 Clarksville Street Suite 100
Paris, TX
Ph: 903-609-8526
Fax: 903-609-8527
Monday – Friday
9am – 5 pm
We serve the Northeast Texas area. Set-Up, Installation, and How-To-Use Training is provided.
We have Wheelchairs, Hospital Beds, Scooter, Knee Walkers, Patient Hoyer Lifts, and CPAP's.
We work with a variety of insurers. Call us for a consultation.
We have someone available for any time an Emergency were to arise.
Best selling Products
WE HAVE THE PRODUCTS YOU NEED!
* Transport Chairs  * Wheelchairs  *Power Chairs  *Scooters  *CPAPs/BIPAPs  *CPAP/BIPAP Supplies *  Home Oxygen Concentrators and Tanks  *Portable Oxygen Units  *Oxygen Masks and Cannulas  Nebulizers and Supplies  *Tens Units and Pads  *Hospital Beds, Mattresses, Rails, and Sheets  *Patient Lifts  *ADLs  *Lift Chairs *Incontinence Supplies  *Ostomy Supplies  *Feeding Supplies  *First Aid Supplies  *Cushions  *Braces  *and SO Much More!
Click HERE:   https://btmedicalsupply.com/products/ to check out our Products Page
Prices may vary due to shipping and supply changes. We would suggest to contact one of the stores to verify the current availability                                                                                                              and pricing.
Call or Come By and Speak to One of Our Sales Team, TODAY!
We always have great savings and value!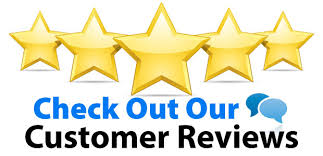 *I cannot Express my gratitude enough for B.T. Medical Supplies. My CPAP broke and they not only had a whole CPAP package ready to go but met me halfway on my drive to deliver it! They took care of the settings ahead of time and gave me instructions on everything. There is no one else who can provide better customer service. Even if I have to make the 45 minute drive there and then back again, I will because doing business with them is so worth it! Thanks Ed & B.T. Medical Supply!!!! – K. Willard
*I have been dealing with B. T. Medical for several years now. I have to say they are amazing. service with a heart! – D. Boyd
*B. T. Medical Support is the best supplier, as well as Tonya with Cigna Heath Springs Insurance.  Thanks to all !😀 – S. Pryor
*Great Local Business! My daughter needed crutches & no one local had any small enough for her (they actually called around for me to their own competitors to check) and they finally found some in Paris. They drove to Paris to get them for us and we received same day. I think the guy who helped me was named Stephen. I'm very impressed with their customer service! This is definitely the place to go for your medical supply needs. – J. Thomas
*Great customer service, also reasonable prices. – M. Hipp
*Locally owned business focused on "Supplying equipment with care". – K. Walton
*B. T. Medical Supplies gives excellent service. We had my husband's power chair refurbished – it works as it should. They were prompt with their pick-up for assessment & surprised me at how soon it was ready. The delivery person was very polite, made sure it got into the house. – T. Muret
*B. T. Medical Supplies gives excellent service. We had my husband's power chair refurbished – it works as it should. They were prompt with their pick-up for assessment & surprised me at how soon it was ready. The delivery person was very polite, made sure it got into the house.  If you need any supplies, etc – just contact these folks! – V. Broyles
Featured Brands: